I have worked in healthcare service delivery for over twenty years, and during that time, I've worked with a lot of clients regarding their electronic health record (EHR) requirements. Many companies offered "revenue cycle management" or "outsourced billing" and personally, I've never thought this was a good idea for most organizations. As the behavioral health fee for service payment system is retired, and organizations move to pay for performance models or work in capitated payment systems, they should be more and more focused on keeping these core competencies in-house.
It's critical for providers to keep learning, and possibly hiring outside staff to help, but to never outsource key business processes. There are not many organizations that can keep on top of all of the regulatory changes. I'm dating myself, but creating a "learning organization" is about evolving, getting better at what you do, and not running away from it.
Here five reasons to keep billing services in-house:
Getting paid for the services you provide should be a core competency

. I define a core competency as understanding the value you bring to any relationship and making sure your organization understands how you earn your revenue.  
As payment mechanisms get more and more specific, and as we move from a fee for service to different models,

outcome measures will be tied to payment. These two processes should not be disconnected.

All staff will have to understand the key tasks from client eligibility checking and scheduling to level of care assessments and outcome tracking.  
The service delivery process and the billing process are one in the same

. I don't see this as much as I used to, but sometimes a client wants to keep utilizing their current clinical application and only implement billing. This would be easy if the clinical process was not tightly tied to the billing process. Did we complete the specific assessment that was required? Does staff know when care plans must be in place to get paid? Are signatures in place from clients and staff and all outcome assessments completed? It's nearly impossible to disconnect these two and organizations end up giving outside organizations much more control than they should.
These are not your employees.

Yes, this is obvious, but they are working under a different mission and vision and payment mechanism. They definitely do not want billing to go in-house, and for the most part, they'd like to take over more parts of the organization so you can "focus on your mission." I don't agree.
With the changes in web-based technology, your electronic healthcare application should be able to handle any type of billing processes.

It should be easy to setup and easy to train new staff.
So what can an organization do to make sure they stay on top of the regulations and reimbursement processes as they evolve? Again, I think this comes down to the mission and vision of the company. All leadership needs to be on the same page as far as what business you are in, including the key metrics to making sure it runs smoothly and can continue to grow as an organization.
As a baseline, all organizations need to:
Back into your service delivery process. Look at all your payers, review all requirements for payment and back into your clinical process. What kinds of assessments for level of care need to be completed? What type of certification and licensure for both staff and facilities are required? Where is training required?
Talk to your payers. An open dialog with payers is a must for any type of organization. Organizations need to make sure services are being delivered in a particular fashion. They need to make sure teams understand all requirements, and they need to set goals with the payers on 100% reimbursement for all services delivered.
Continue to push mission, vision and values internally. Yes, we are all here to provide services, and keep those populations that are most in need, in the best possible living arrangements. But as in all jobs, getting paid for the service is just as important as delivering the service. You cannot deliver services without a complete understanding of how you get paid.
Some may disagree, and maybe a company goes so far down one end of the spectrum, that they need a stop gap and should outsource this process. But, at this point, I think there is a much bigger leadership issue than a billing issue.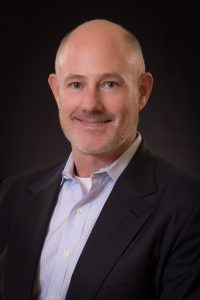 Ted Wright
VP, Sales and Marketing
Ted Wright joins Streamline with over twenty years of healthcare management experience. He has led both clinical and sales teams, and is completely focused on producing tangible results for the health and human services market. Prior to joining Streamline, Ted worked in numerous leadership roles including National Sales Director and Regional Vice President for some of the largest software vendors in the health and human services market. Ted has over fifteen years of experience in software, as well as an additional six years of experience in direct care management where he managed logistical coordination of rehabilitation services for multi-independence level, thirty-bed facility. Ted holds a Bachelor of Science in Psychology along with a Masters in Health Administration.