SmartCare™ EHR
An innovative web-based EHR solution designed for behavioral health providers.
SmartCare™ is a web-based electronic health record (EHR) application built for the delivery, management and coordination of healthcare services of all types. We have developed our software to truly integrate all inpatient, outpatient and community based departments moving to a more holistic service approach.
Streamline's software solutions are well suited for organizations who wish to have one clinical and billing management system that can map and incorporate its entire business processes to a single solution and then continue to evolve as business needs develop.
SmartCare™ is built to be the most open, and user-friendly, web-based EHR application on the market.
Simple to Use
SmartCare™ is an intuitive system focused on OneClick solutions for ease-of-use, and drill-downs for superior organization.
Fully Web-Based
SmartCare™ is a fully web-based Electronic Health Record software, no downloads or plug-ins necessary. Manage your organization directly from the cloud.
An Evolving Solution
SmartCare™ is built on a hosting infrastructure powered by Microsoft Azure, providing a secure, reliable and high-performance architecture ready to respond to the needs of healthcare organizations of any size.
Learn more about our hosting services.
Truly All-in-One
SmartCare™ is a fully integrated platform covering all organizational and management needs across a range of behavioral health applications.
Experience SmartCare™ for yourself.
Core Functionality
Business Intelligence — SmartCare™ gives you access to the Streamline data warehouse, letting you collect and analyze business information from multiple data sources across your healthcare organization.
Mobile App — SmartCare™ Anywhere is a mobile disconnected solution allowing your clinicians and field staff the opportunity to work on-the-go. Available on Android and iOS.
Integrations — Our EHR is seamlessly integrated with both Practice Management and Medication Management software to give primary care providers a true all-in-one solution.
ePrescribing — Our ePrescribing service, SmartCare™ Rx, is 100% integrated into the EHR. No need for third party applications or plugins to enjoy the ease of ePrescribing.
Revenue Cycle Management — SmartCare™ RCM is a fully HIPAA-compliant service that manages the entire revenue cycle process for behavioral and mental health providers.
Client Tracking — SmartCare™ Client Tracking enables your teams to easily monitor all due dates or documents and events for clients, ensuring they occur in a timely manner.
Streamline builds and maintains systems for some of the nation's premier behavioral health organizations.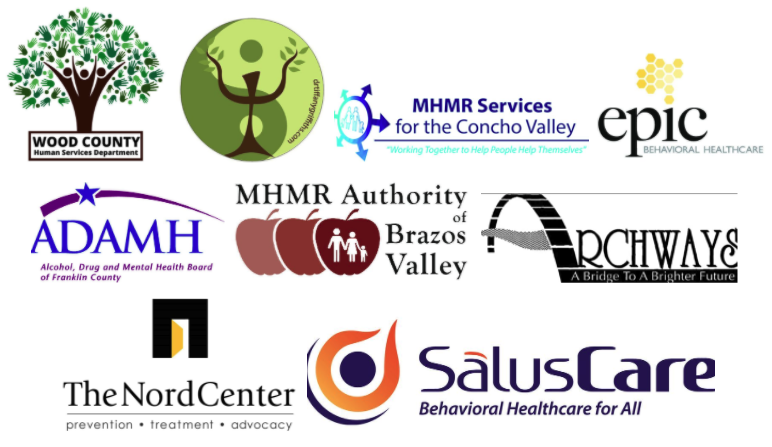 The Streamline Difference


Industry-Leading Implementation & Support
2:1 Support Staff to Client Ratio
We are staffed for growth with the best ratio in the health and human services software business.
Learn more about our world-class support services.
Seamless Implementation Process
Our team of industry experts execute your SmartCare™ implementation smoothly and efficiently, no matter the size and complexity of your organization.
Learn more about how we implement solutions for entire healthcare ecosystems.
Open Architecture Framework
Update and build freely onto SmartCare™ without moving off the core upgrade path.
Dedicated Client Account Managers
Our goal is building and maintaining a strong relationship with you and your organization to ensure long-term success.
Experience SmartCare™ for yourself.