SmartCare™ Application Hosting Service
SmartCare's Application Hosting service allows you to enjoy all the benefits of a modern, web-based EHR without having to purchase an expensive server in addition to hardware and software components.
SmartCare™ Application Hosting provides a secure, reliable and high-performance architecture ready to respond to the needs of healthcare organizations of any size. SmartCare™ Application Hosting services run on Microsoft Azure, a premier data center resource provider for cloud-enabled applications. Microsoft Azure allows to provide reliable and secure services with robust disaster recovery capabilities.
How We're Different
We provide some key features not found with other cloud EHR offerings:
Dedicated application environments

— Your application is dedicated to you as a customer, which means you have control over the timing of application updates and other maintenance activities

Dedicated database services

— Your data is portioned to instances specific to you as a customer

Data analysis accessibility

— We provide multiple ways for you to securely access copies of your application data as well as provide direct access to real-time data when needed.
---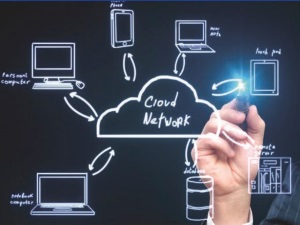 Save Money
SmartCare™ Application Hosting services do not require expensive file servers, storage, backup systems or software licensing on-site. These upfront capital expenses are eliminated. You pay monthly for only the services you use.
Liberate Your Staff
Let us take care of the initial setup and the day-to-day operation of application servers, database servers, storage and backups, and disaster recovery. Free up your staff to focus on supporting your business objectives.
Scalable Technology
Because we're based on Microsoft's Azure cloud platform, we can scale for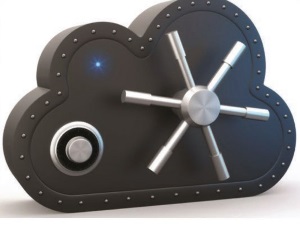 organizations of any size. And you have the assurance that the underlying infrastructure will keep pace with ever-accelerating technological changes.
Be Compliant
Many organizations face regulations including SOX, GLBA, PCI, HIPAA, and others to ensure data security and privacy. Our Azure infrastructure is both HIPAA and SSAE 16 SOCI compliant. We have a Business Associate Agreement with Microsoft.
Be Secure
All SmartCare™ Application servers run on encrypted drives. Active firewall management and monitoring are performed for all servers. We know how important it is that your data stays safe.
Application Architecture
– SQL Server (up to 2016)

– IIS with ASP.NET 4.5

– DIRECT messaging

– HL7

– Fax

– Surescripts messaging

– Clearinghouse interfaces
Remote Access
– Multi-site VPN

– IPSEC and SS1-VPN
View our Secure Hosting Services Summary